If Your Website isn't Optimized for Mobile, it Really Needs to Be
Mobile SEO is the practice of optimizing your website for users on tablets, smartphones, and other smaller devices. And this is especially important as 58% of all Google searches take place on mobile devices – a trend that is very quickly leaving desktop searches in the dust.
In fact, Google recently overhauled their entire search algorithm to focus on mobile, by way of their Mobile-First Index, which prioritizes mobile search over desktop search. The implications of which make optimizing for mobile SEO even more important.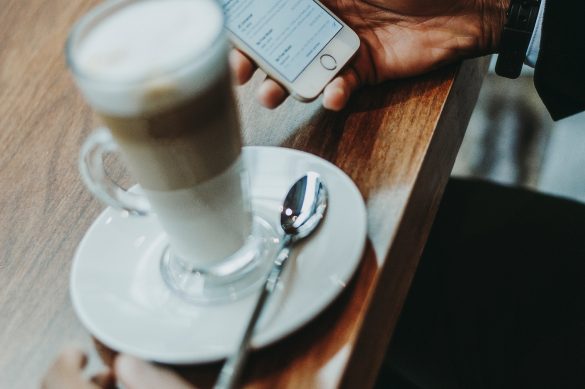 Why Choose Us to Improve Your Mobile SEO?
Optimizing for mobile SEO comes with some unique challenges that require an expert's touch. From making your site more responsive to optimizing page load times, there is a lot that goes into the process. But there is much to gain, as well, as improving organic mobile search results can greatly improve your bottom line.
We can help you:
• Analyze your business' current mobile SEO strategy
• Create a new plan that will improve mobile search rankings
• Make sure your entire site is mobile-responsive
• Optimize your site for faster mobile load times
• Improve search rankings on mobile
• Increase traffic from mobile search
• Monitor and analyze your mobile SEO performance
It's not enough to put a plan into place. You have to monitor and analyze it, which are the keys to getting the most out of your mobile SEO strategy. Where other agencies might consider the project finished, BCC Interactive will continue to grow and improve your mobile SEO performance over time. And as Google search algorithms continue to change and evolve, we'll help your business' SEO strategy adapt and evolve as well.
At BCC Interactive, there are no tricks. And we don't take short cuts. What we provide are long-lasting SEO strategies – from link building and Google penalty recovery, to mobile and local SEO.
Improve your online visibility. Get more search traffic. And get more business. It's that simple.
BCC Interactive has years of experience developing mobile SEO strategies for growing businesses.
Do you want a mobile SEO strategy that puts you on the cutting edge of Google's mobile-first index and increases your mobile traffic?
GET YOUR FREE MOBILE SEO AUDIT TODAY!