Local SEO can be as competitive as the Olympics, which is why you can't just show up and hope for the best anymore. Now, you have to create (and execute) a well-thought-out local SEO strategy that's better than your competitors—and that's easier said than done.
As a local business owner, you wear a lot of hats. Even if you have marketing-specific expertise, SEO is just one thread of an expansive web of digital marketing—and local SEO is an even smaller branch off of that thread.
Learning local SEO (on top of everything else you do) can feel intimidating and overwhelming.
We get it.
And that's why we've published this guide to help you build the ultimate local SEO strategy for your business in 2023. We've tried to consolidate distracting amounts of information and simplify it to a handful of steps.
We'll walk you through everything you need to know with step-by-step instructions, and if you're still overwhelmed, you can book an Organic Growth Strategy Session with an SEO expert.
What Is a Local SEO Strategy?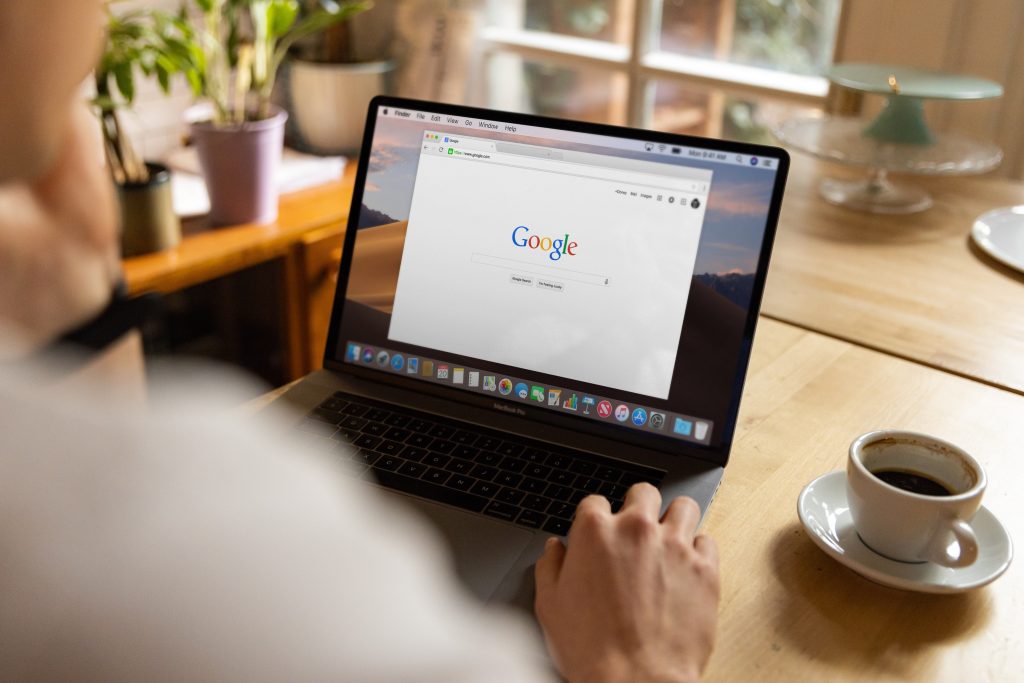 Local search engine optimization (local SEO) involves optimizing your website, Google business pages, social media profiles, and directories to help local customers find your business.
A local search strategy is the plan for how you'll rank locally for competitive keywords and beat out your competitors to the top of Google's search engine results pages (SERPs).
Here's what a local search strategy tends to include:
Local SEO tips and best practices
Keyword research for local inquiries
Audit of existing content and progress
Optimizations of website and Google My Business Profile
Content creation for content gaps
Link building with local, relevant businesses
Building positive customer reviews
Why You Need a Local SEO Strategy
You're not the only one trying to get in front of potential customers. Other local businesses in your area are vying for the same traffic, and only a handful can come out on top.
A local search strategy ensures you're doing everything (in a unified way) to get those top local rankings. Here are a few ways a local search strategy can help:
Priorities: There's a lot you could be doing, but having a focused strategy helps you prioritize the most high-yield local SEO activities.

Distractions: SEO is a full-time profession—that's why trained professionals and agencies do it for a living. It's easy to get lost chasing the next big thing and forget to focus on tried-and-true SEO tactics.

Return on Investment (ROI): Local SEO takes an upfront investment of time, money, and energy, but it pays dividends in the long run. Once you start getting high rankings and recurring traffic, your success is all profits with little-to-no ongoing costs.
How to Create the Ultimate Local SEO Strategy
Create (and Optimize) Google My Business Page
Google My Business (now Google Business Profile) lets you create a free listing for your local business to appear on Google Search, Google Maps, Google Shopping, Google Images, and more.
Often, Google automatically creates a listing for your local business, and it's up to you to claim the listing and verify ownership.
Once you've followed Google's verification process, you can optimize your Google My Business page to make the best first impression:
Add images
Include contact information
Update your hours
Provide products and services
Link to your website
Collect (and respond to) reviews
Post updates, offers, and events
Send and receive direct messages
Provide answers to frequently asked questions
Monitor analytics for your Google Business Profile
Update Your Business Information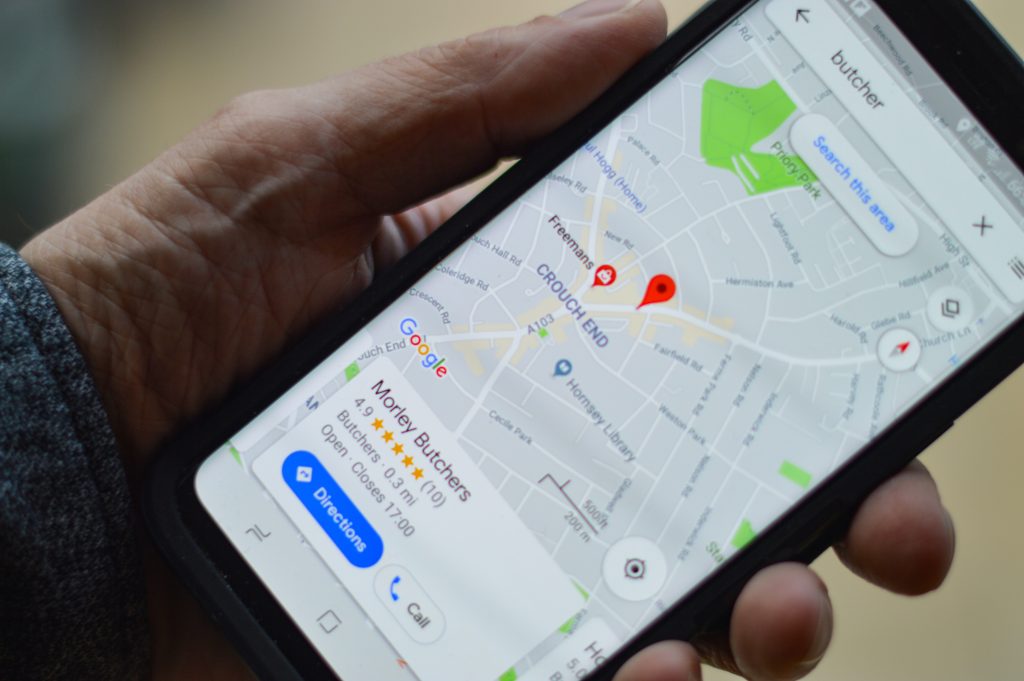 This is arguably the most important step in creating your local business search strategy. Update your business information across your website, Google Business Profile, social media pages, and business directories.
This is often referred to as NAP (name, address, and phone number).
It doesn't matter if you rank #1 (or would-be customers randomly stumble across your page) if you don't have up-to-date information to point them in the right direction.
Here are a few things to monitor and always update:
Contact information
Business hours
Available products and services
Location
Take advantage of online directories to include your local business and optimize your local business listings. Here are a few must-have local directories:
Yelp
Yext
Yellow Pages
White Pages
Local.com
Manta
Facebook
Engage on Relevant Social Media Platforms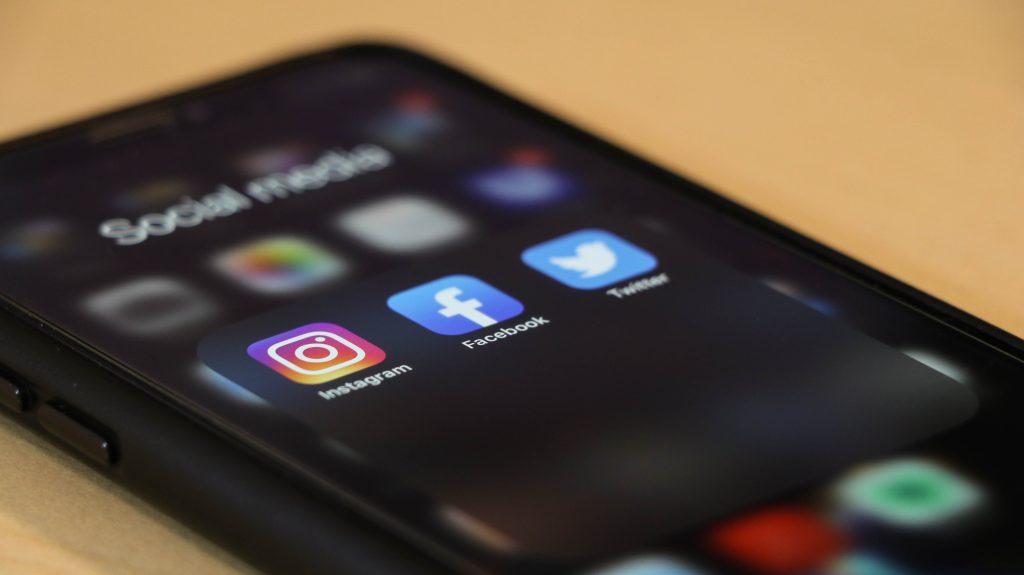 Go ahead and create profiles on all the big social media platforms:
Facebook
LinkedIn
Twitter
Instagram
TikTok
Snapchat
YouTube
Pinterest
You don't need to be active on every social media network, but it's important to secure your handles from the get-go to avoid someone else potentially taking them.
And depending on certain local searches, Google will sometimes take users to social media platforms—so that's why it's important to have these accounts and all your relevant information up to date.
When it comes to engagement, choose a handful of platforms to strongly commit to. This will mostly be determined by your industry and audience.
For example, if you're targeting Gen Z buyers, you'd likely want to be more active on TikTok and Instagram. If you're going after older generations, you might use Facebook and Twitter.
Before we start poking around and making changes, let's see how your website and Google Business Profile are performing. Check your traffic, and figure out where your audience is coming from.
You might find you're only ranking for a handful of keywords, or you may discover that the bulk of your visitor comes from direct traffic or email campaigns.
Once you've done an audit, you can start to determine gaps in your local search strategy.
You don't want to become over-reliant on any single traffic channel—it's best to cast your net wide and not put all your eggs in a single basket.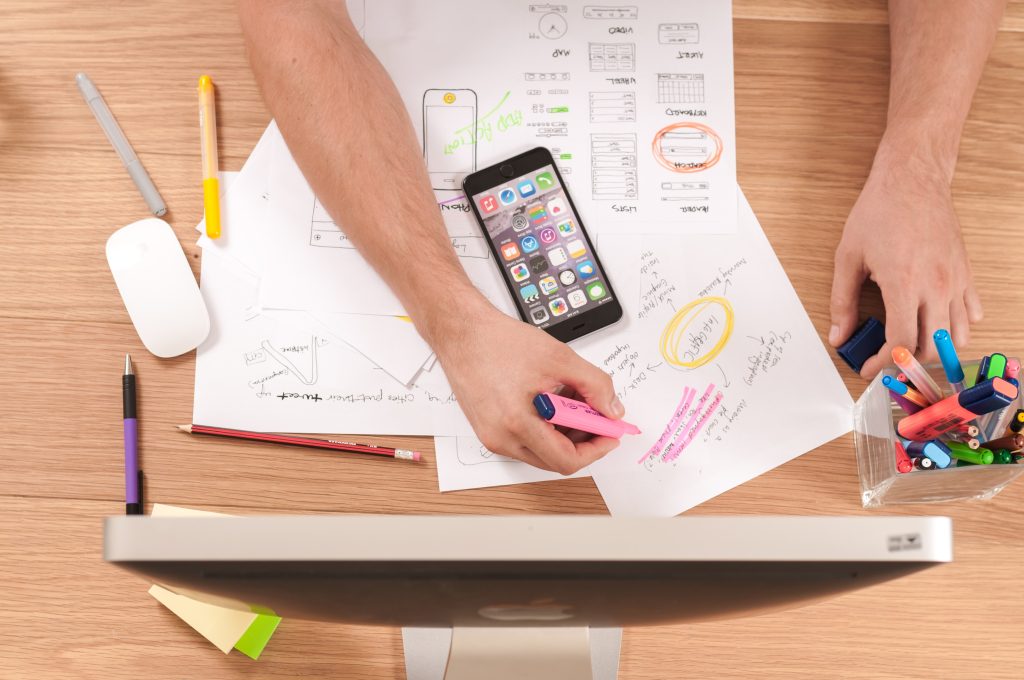 You want to find (and rank for) the keywords that your potential customers use to look for local businesses like yours on Google. If you're a bike shop, that might be any of the following local searches:
Bike shop near me
Repair shop near me
Bike services in [city]
Ebikes for sale
Mountain biking shop
Fork repair near me
Gravel bikes near me
You don't need to rank for every single keyword relevant to your business.
Instead, focus on the high-volume, high-value keywords that'll likely lead to a purchase. Use local SEO tools like Ubersuggest, AnswerThePublic, and Google Trends for local SEO keyword research to find the best keywords for your local sites.
Build Location-Specific Pages on Your Website
You don't want a general audience visiting your website—you want potential customers. Create location-specific pages on your website to serve different audiences in different areas.
You can then hyper-target keywords for your local audiences for each page.
For example, if you owned a bakery in 3 different locations, you should create a location-specific page for each store on your website.
You would use location-specific words (like the name of the city, county, and state) to score traffic in that area looking for a bakery.
Write blog posts, product pages, and Google Business Profile posts targeting the keywords you identified in Step 6.
Someone entering the search "bike trails near me" isn't as likely to be a buyer as "road bikes for sale near me."
However, you can always create content for the former to build awareness and top-of-funnel traffic to your website—just don't expect those queries to produce fast value.
Optimize for Mobile Search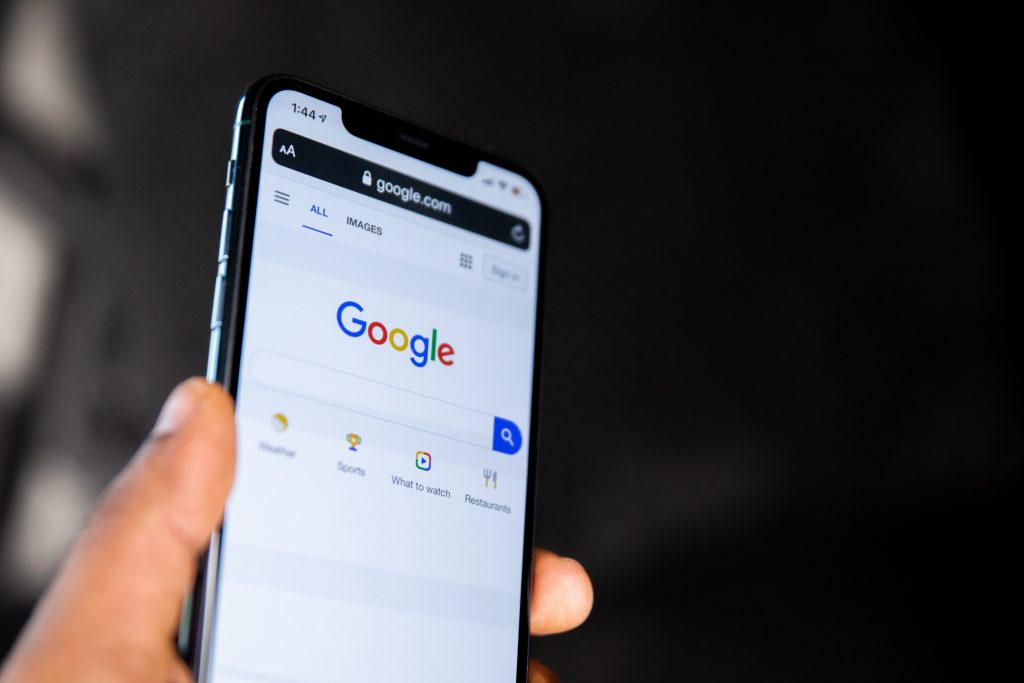 Recent reports show that nearly 60% of all online search traffic comes from mobile devices (and that number jumps as high as 72% in some industries). Mobile search can't be an afterthought—it needs to be your top priority.
Ensure that the website you build is responsive to different devices—whether that's mobile, tablet, or desktop. You even want to think about things like voice search and how easy it is for AI like Alexa and Siri to scan your website and provide relevant answers to your customers.
Perform Whitehat Link Building
Google uses backlinking as a huge indicator of your site's legitimacy and credibility. It cares about quality and quantity (though more of the former).
Partner with local businesses to provide mutual local link-building opportunities. For example, if you're a bar that serves drinks, point customers to nearby restaurants where they can get some grub—and ask those restaurants to point those looking for a drink in your direction.
You'll both benefit from the link-building juice and help refer would-be buyers.
Generate Positive Reviews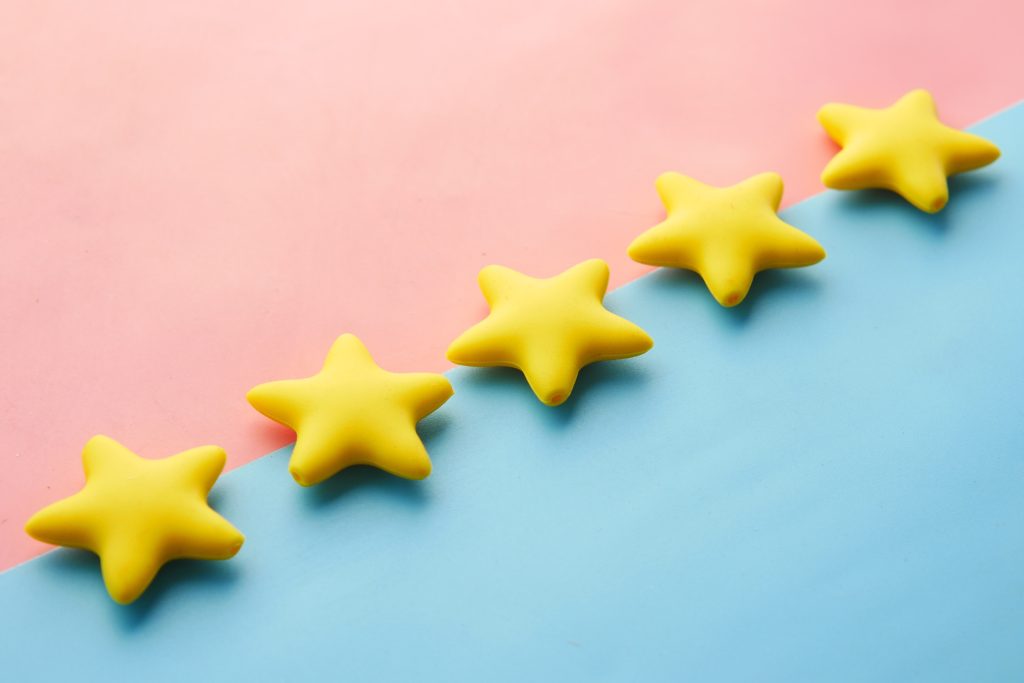 Google tends to rank pages with more positive reviews higher on its listings, and it's also a good indicator to shoppers that your store is legit and trustworthy (provided you have good reviews).
Ask your customers at checkout and with post-purchase email follow-ups to review your business. You might even add a QR code to your checkout register to make it quick and easy for customers to scan, review, and move on with their day.
Respond to all reviews to show that you care and are listening. If someone has a good experience, thank them for their kind review and ask them to tell their friends. If someone posts a bad experience, learn what went wrong, promise to improve, and provide them with some sort of compensation.
You'll need to get all the teeny-tiny factors right to optimize your pages for local SEO. Here are a few things to keep in mind:
Provide Value: Above all else, the number #1 on-page SEO tactic is to provide value. Make sure your page is better than anything else the customer will find. The better your content is, the more time they'll spend on the page (or revisit)—and those are positive signals to search engines.

Include Keywords: Add your relevant keywords in the right places. Don't keyword stuff, but ensure they're where they need to be: title, headers, URL slug, meta descriptions, alt text, etc.

Focus on Action: Provide calls to action (CTAs) for your customers to do something with the content you provide. That might be visit, shop, sign up for an email newsletter, or write a review.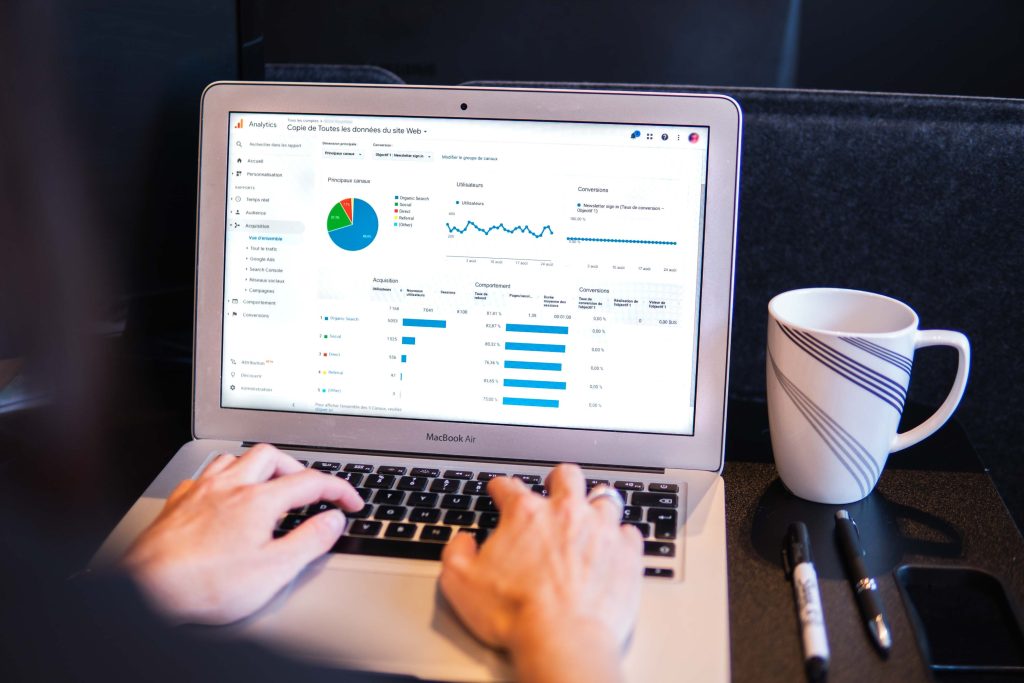 You learned your baseline status when you performed your initial local SEO audit—now, it's time to regularly check in on your metrics to ensure you're moving the needle in the right direction.
Are you winning new keywords?
Is traffic going up or down?
Have you found opportunities to improve underperforming product pages?
Are you receiving 5-star reviews on your listings?
Have you noticed any frequently asked questions you can provide evergreen answers to?
Use your analytics to inform your evolving SEO strategy. You might notice that a few content pages are driving the bulk of your traffic—can you replicate their success and create more content like that?
Or you may see that a specific social platform is driving more visitors to your website. Invest more into that platform and build your audience there.
Local SEO is a competition and the best-of-the-best wins competitions. You don't want to just show up to compete with local SEO—you want to win.
And that doesn't mean using digital marketing hacks. It means creating the best content and services on the market.
In the end, local search only helps customers better find your business, but your business still needs to be better than the alternatives. When you have the best business with the best local search strategy, you'll show up for every keyword you want to win—and your business will boom.
Launch Your Local Search Strategy Today
Local SEO is an evergreen strategy for growing your business. Investments today can pay dividends for years to come. Nailing your local SEO strategy could be more important to your business than "going viral," and that's why it should be a non-negotiable part of your digital marketing program.
Need help getting started? That's what we do best.
Our experts at BCC Interactive specialize in search engine optimization. They know the tried-and-true techniques for getting your business to the top of local search results, and they'll provide your local business with the digital advantage it needs to thrive.
Ready to get started? Schedule a chat with one of our experts to learn how a tailor-made program can transform your business's trajectory.