A +405% Increase in

Organic Traffic & Booked Appointments
How our strategic recommendations helped the Dr. Seltzer Weight Loss Team dramatically increase its market share during a pandemic affected year.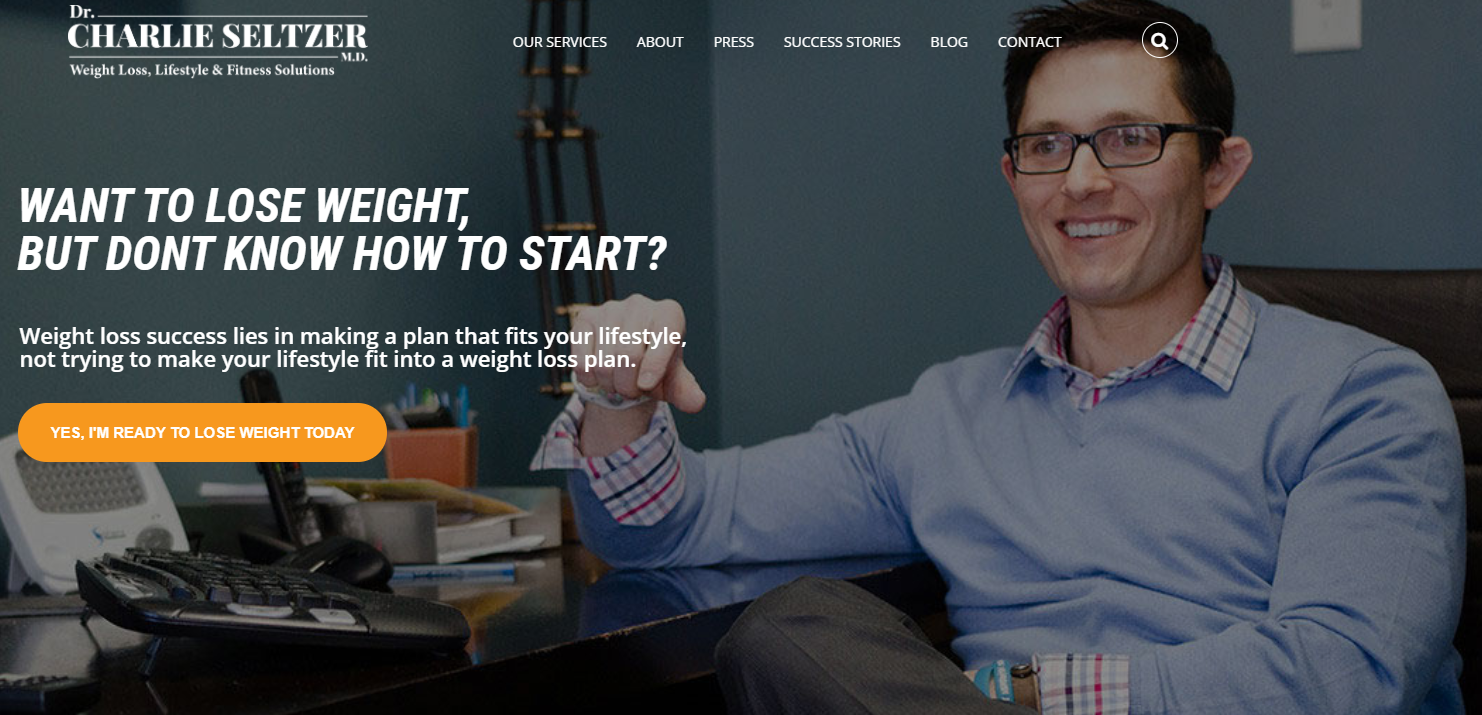 Dr. Charlie Seltzer is a medical weight loss doctor in Philadelphia, PA. As the only doctor in the nation who is Board-Certified in Obesity and Internal Medicine, Dr. Seltzer provides his patients with weight loss programs, on-site personal training sessions, and online nutrition counseling.
The Dr. Seltzer Weight Loss Team reached out to us to completely rebuild his website + drive more client inquiries. Their ultimate goal was to expand market share locally in the Philadelphia Metro Area as a trusted weight loss expert.
Can't say enough good things about BCC Interactive. They not only educated our company on the importance and inner workings of SEO but got us great results with our website, conversions, social media presence, and Google My Business Page.
- Shelagh Cole Manager, Dr. Seltzer Weight Loss
Dr. Seltzer's website was written in custom PHP code, rendering it nearly impossible for his team to edit the website, and all titles + meta descriptions were identical. Dr. Seltzer's team wanted a website that was dynamic, but also easy to update.


Since data are crucial for strategy + execution, we recognized early on that there were issues with the analytics structure. The key performance indicators (KPIs) being tracked at that moment were out of sync with the business goals that Dr. Seltzer's team had established. 


While plenty of the article topics on his website were relevant, there was nowhere near enough content on the website to rank well. On average, Dr. Seltzer's competition had articles averaging nearly 3x the word count of his articles. 


We used the x-ray audit in our proven Local Business Accelerator System to better understand the Local 3-Pack landscape. We uncovered similarities between each of the businesses that were listed ahead of Dr. Seltzer in the Local 3 Pack and crafted a precise campaign to conquer the competition.  
Our Technical SEO enhancement process started as we performed a page-by-page analysis of Dr. Seltzer's website, and identified any barriers that prevent Google from easily crawling or interpreting the website.  
Local SEO – Utilizing a local silo strategy, we were able to target specific neighborhoods within the city of Philadelphia with local landing pages as well as supporting content. This helped support the idea that we serviced the entire city, not just within the radius of Dr. Seltzer's office, which helped drive an 87.5% increase in calls, providing a kickstart to the business post-quarantine.
Marketing Automation – Instead of trying to piece 10 different systems together, we built an easy to use, customized marketing automation solution for the Dr. Seltzer Weight Loss team.  This allowed them to execute the capture > nurture > convert plan on auto-pilot, freeing up tons of hours they used to spend on the phone or emailing clients.
Reporting & Analytics – We completely overhauled the analytics structure that was previously used. We utilized Google Tag Manager to implement all tags and pixels and make sure they were firing correctly. Not only that, but we also migrated Dr. Seltzer onto our dynamic reporting platform so he and his team would receive daily updates on our progress.
Content Marketing – We developed a high-level pillar + cluster content strategy to ensure that we had relevant content for each service that Dr. Seltzer offered. Our mission was to refresh the existing content that was published on the site, while also creating newer, more relevant content to publish during the campaign. As a result, we saw a 300% increase in overall ranked organic keywords (and most of them weren't local)!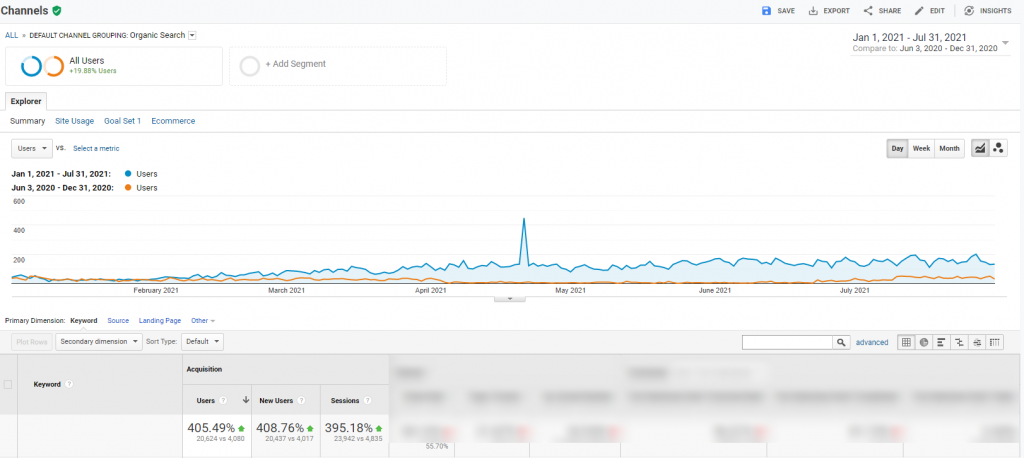 increase in
organic traffic
increase in
booked appointments
increase in
ranked organic keywords
increase in
qualified leads
Ready to Grow Your Business?
We've partnered with hundreds of companies and helped them grow their bottom line. We'll do the exact same thing for you.