A +175% Increase in Booked Appointments from Organic Search

NOVA Pulmonary Critical Care & Sleep Associates
NOVA Pulmonary Critical Care and Sleep Associates is a medical practice in Northern Virginia that treats patients with various issues in pulmonary diseases and sleep disorders. 
Initially, NOVA Pulmonary was only getting clients from directories like Zocdoc or paying for Google ads. While they were not getting significant traffic from Organic Search, their 3-year plan was to scale up the practice via organic channels.
Our Local SEO Strategy increased their booked appointments by 175%
Over the past year, NOVA Pulmonary has expanded its reach across the entire Northern Virginia footprint, conquering several of its competitors in the SERP. 

The NOVA Pulmonary team is planning on opening several other offices with a wildly successful return on their investment from several of our sprints.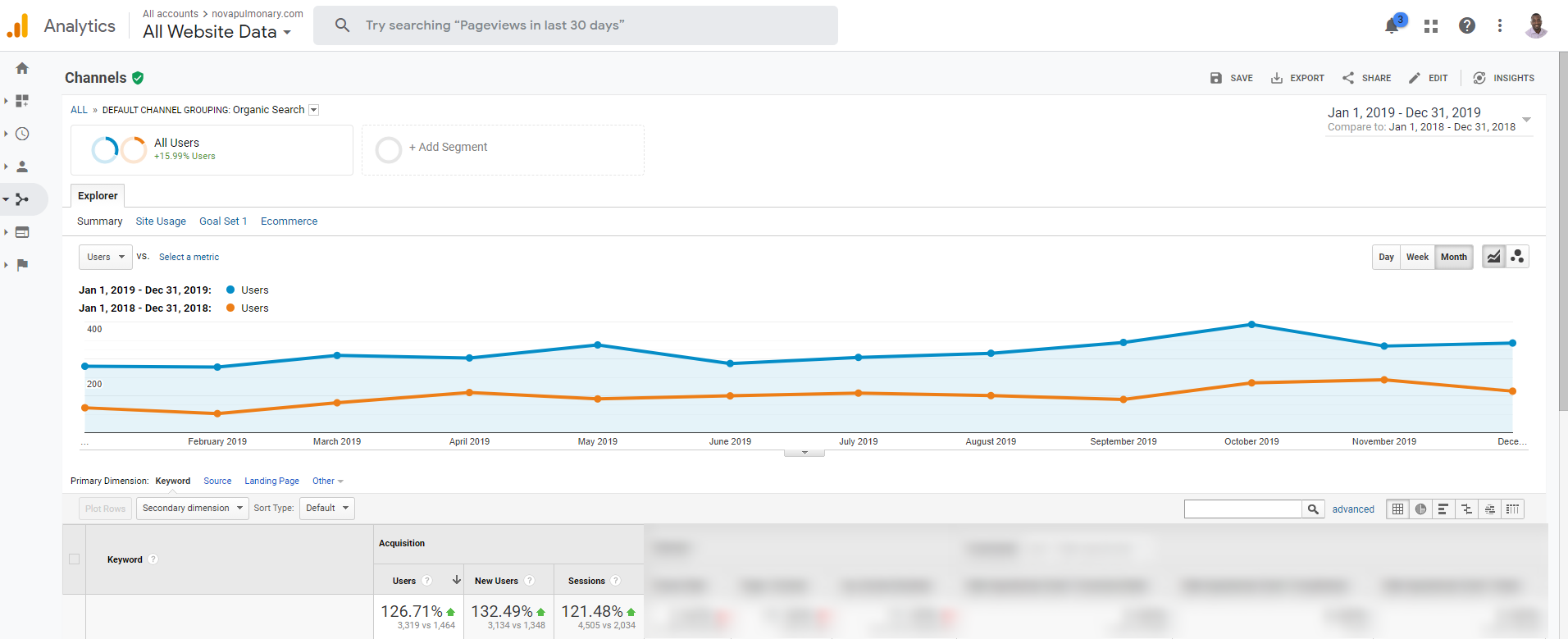 Leave guessing in the past. Join the future with precision.