Google Business Profile (formerly Google My Business) provides arguably the most competitive asset for small businesses and local business owners. However, it's not inherently intuitive—and it has a bit of a learning curve.
That's why we designed this Ultimate Google My Business Guide—to give you the essential tips and know-how you need to build a competitive Google Business Profile in 2023.
I've been researching and studying the ins and outs of GMB for years now in order to help other businesses succeed. Everything in this article has been carefully researched and crafted for everyone, from beginners to experienced professionals.
This Google My Business Guide covers topics Google Business account topics like:
Keyword research
Setting up an optimized profile page
Understanding analytics data & insights
All while considering how each step fits into a strategy for success on Google My Business. Let's get started!
What Is Google My Business?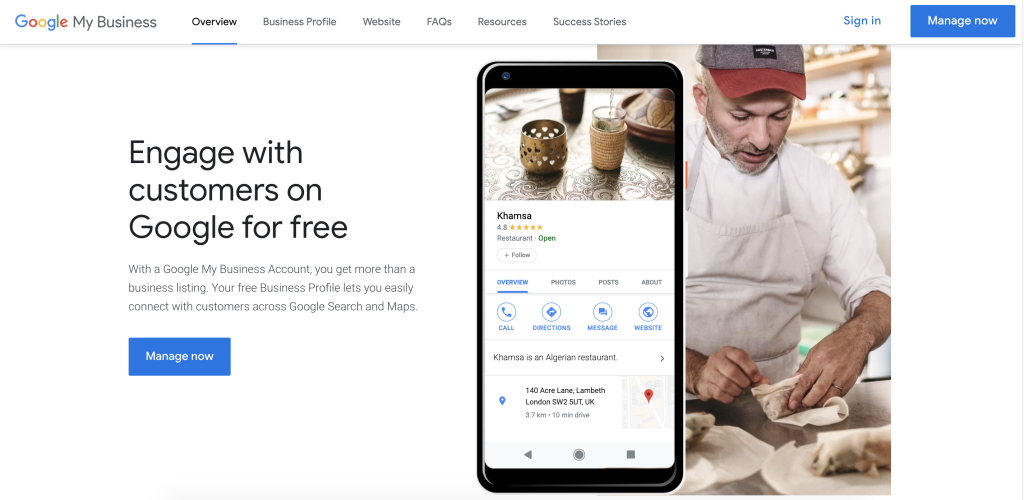 Google My Business is now known as Google Business Profile, and it's a free tool that allows you to manage how your business appears in Google search results and Google Maps. By filling out a profile with information such as your business address, phone number, and website, customers can easily find and contact you.
But it's not just about basic information—Google My Business also allows for customer photos and reviews. Adding high-quality images of your products or services can make your listing stand out among competitors. And positive reviews can boost trust and credibility with potential customers.
Perhaps the biggest benefit of using Google My Business is that it helps local businesses appear in "Near Me" searches.
For example, if someone searches for a "plumber near me," they will be shown a list of plumbers in their area who have optimized their profiles through this tool.
Overall, if you want to increase visibility and accessibility for potential customers, then utilizing Google My Business is essential.
It's easy to set up and maintain—so why not give it a try?
3 Benefits of a Well-Optimized GMB Profile
A well-optimized Google My Business (GMB) profile is a powerful tool that can significantly enhance your online presence and attract more customers. It serves as a virtual front door, welcoming visitors and providing them with essential information about your company.
When you optimize your GMB profile, you create a strong foundation for effective local SEO, allowing you to appear prominently in relevant local search results.
Let's explore the benefits of a well-optimized GMB profile in more depth.
Improve Online Visibility
When potential customers search for products or services in your area, Google often displays local businesses with complete and accurate GMB profiles.
You increase the chances of appearing in these search results by ensuring that your profile is up-to-date, including your business name, business address, phone number (NAP), website, and hours of operation.
This visibility can lead to more website traffic, foot traffic, and, ultimately, more conversions and sales.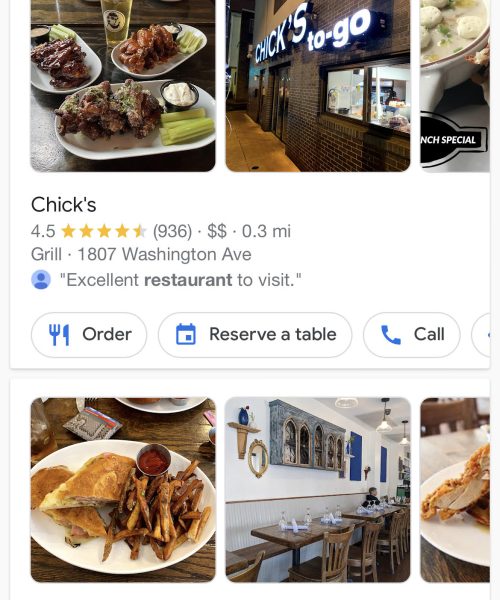 Provide Valuable (Accurate) Information
Your profile acts as a comprehensive business listing, offering details about your offerings, customer reviews, photos, and even a Q&A section.
You build trust and credibility by showcasing your products or services, sharing positive customer experiences, and providing visual content.
Customers who have access to this information are more likely to choose your business over competitors with incomplete or outdated profiles.
Customers can leave reviews, ask questions, and even message your business through your profile. You demonstrate excellent customer service and build meaningful relationships with your audience by promptly responding to reviews and inquiries.
Engaging with customers on your GMB profile helps retain existing customers and attracts new ones who value responsive and attentive businesses.
How to Set Up Your Google Business Profile
When establishing a strong online presence for your local business, setting up your Google Business Profile is an essential step.
This step-by-step guide will walk you through the process, from creating your profile to optimizing its content, verifying your business, and engaging with customers. Get ready to unlock the full potential of your Google Business Profile and enhance your visibility in search results and on maps.
Sign in or Create Your Account
To use Google Business Profile, you'll need a Google account. If you don't have one already, create an account for free.
Enter Your Basic Information
Enter basic information about your business, like the business name, address, phone number (NAP), and website URL.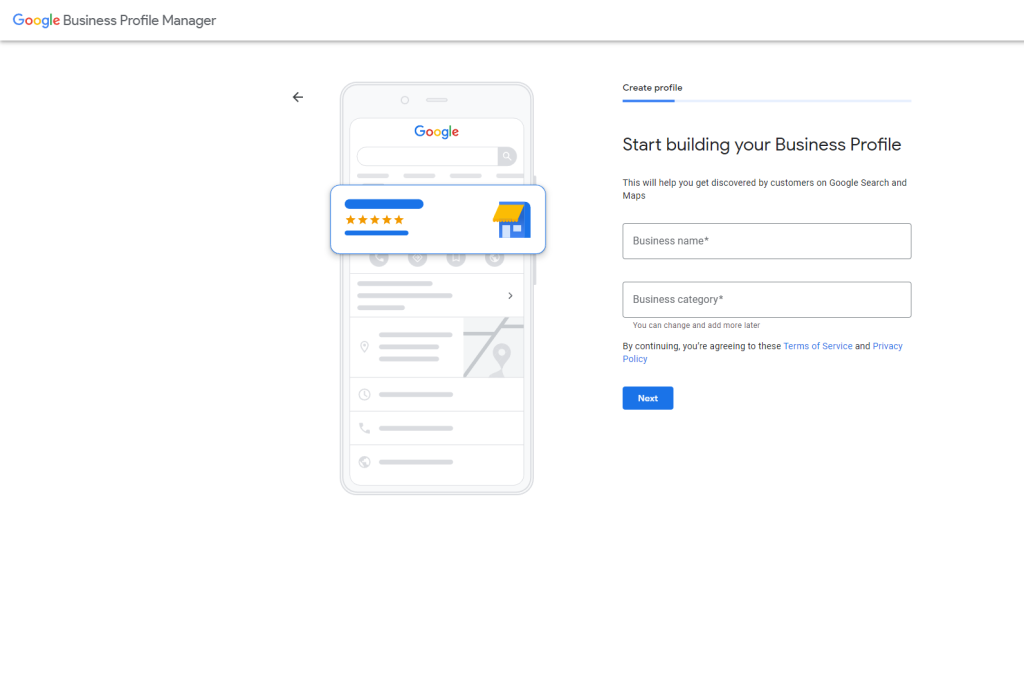 Google requires verification of your listing before it can be published publicly on their platform—options include mail postcards, video calls, or text messages. Be sure to plan ahead for this step!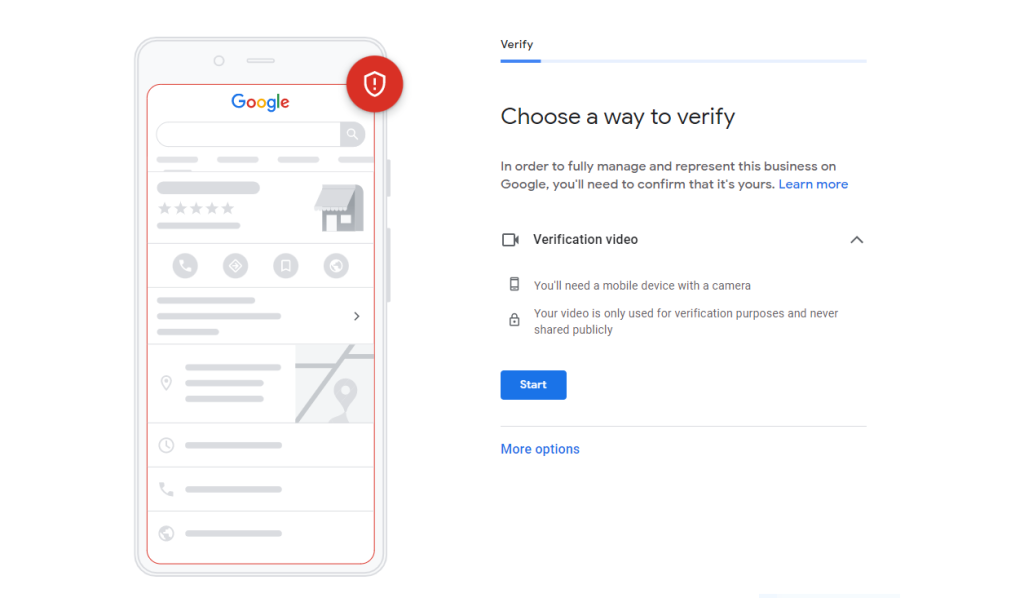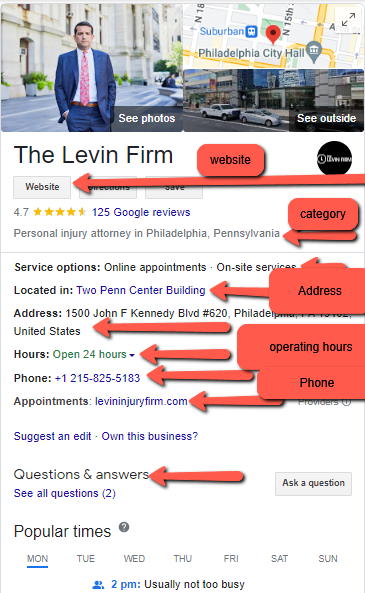 Add high-quality photos which showcase what sets you apart from competitors and convey brand personality. Include detailed descriptions of products/services offered. Use relevant keywords throughout the listing description.
Keep Information Up-to-Date
Ensure all information is current, as outdated information can hurt customer experience, negatively impacting consumer trust. Regularly update hours of operation & special holiday hours.
How to Optimize Your Google Business Profile
Optimizing your Google My Business (GMB) listing is essential for any company trying to enhance its visibility locally. A well-optimized GMB profile can help potential customers find you quickly when searching for relevant keywords in their local area.
To get started, ensure that all the information on your Google Business Profile listing is accurate and up-to-date. This includes your business name, address, phone number, business hours, website URL, and category.
Remember that consistency across all platforms is vital; ensure that this information matches exactly how it appears on other directory sites like Yelp or Facebook.
Another great way to improve your ranking on search engines is by adding high-quality images of your business inside and out. These images should be optimized for web use as large files will slow down page loading times, negatively impacting user experience.
Lastly, actively engage with customers through reviews and regularly posting updates about upcoming events or promotions via the "Posts" feature on Google Business Profile listings.
Reviews are a major factor used by algorithms to rank businesses, so encourage happy customers to leave positive reviews while addressing negative feedback promptly and professionally.
By following these tips consistently over time, you'll see increased traffic coming from organic search results, which translates directly into more revenue for your business!
Use Relevant Keywords on your GMB listing
This step is where we see many businesses differentiate themselves from the pack. Just having a completed Google My Business Profile isn't enough—you need to use keywords effectively within the different elements of your Google My Business profile if you want it to equate to better search rankings.
Keywords are the words and phrases people type into search engines when looking for something. For example, if someone searches for "coffee shop near me," those three words would be considered keywords.
When optimizing your GMB listing, choosing relevant keywords that accurately describe your business is important.
Business Description


One way to incorporate keywords on your GMB page is by including them in your business description. This is the section where you can provide more information about who you are and what services or products you offer.
Use descriptive language and include as many relevant keywords as possible without overdoing it—remember, keyword stuffing can actually hurt your rankings.
Business Category


Another way to optimize for keywords is by adding them to the business category section of your GMB listing. This helps Google Search understand what kind of business you are and makes it easier for customers to find you when searching for a specific business category in their area.
Overall, using keywords effectively on your GMB page can help improve visibility and ultimately lead to more traffic and sales for your business. Remember not to go overboard with keyword usage—focus on providing valuable information that accurately represents who you are as a business first and foremost.
Create High-Quality Content for Your GBP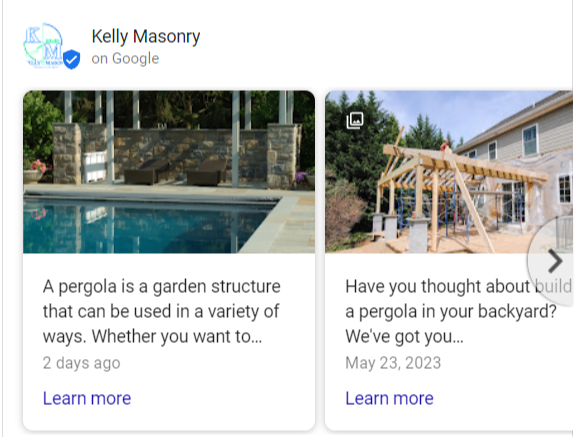 Google Posts let you share messages directly with your customers on Google Search and Google Maps. It's a way to share content or service updates without changing the core facts about your business.
For example, you might share new safety protocols at your restaurant, or you could share an intake form for new clients wanting to use your therapy practice.
Take advantage of Google Posts to keep your customers in the know. It's also an opportunity to write about topics, including your relevant keywords.
Focus on showcasing the unique value proposition of your business through photos and videos.
High-quality visuals can be incredibly compelling to potential customers trying to decide whether or not to visit or use your services. Consider including images that highlight products or services offered, as well as those that show off any special features or amenities.
Leveraging Reviews and Social Engagement

When it comes to building credibility for your business, online reviews play a crucial role. In particular, reviews from Google have become a powerful tool for companies to enhance their credibility and attract new customers.
Let's explore how you can leverage Google Reviews to boost your online presence and gain the trust of your target audience.
Establishing Social Proof
Reviews provide social proof, a psychological phenomenon influencing people's decision-making. Positive reviews from satisfied customers act as endorsements for your business.
When potential customers see numerous positive reviews, they feel reassured that your business is trustworthy and reliable.
Encourage your satisfied customers to leave reviews on your Google My Business page and respond to those reviews promptly and professionally. This demonstrates your engagement with customers and reinforces your commitment to their satisfaction.
Google Reviews do have an impact on local search engine optimization (SEO). The quantity and quality of reviews contribute to your business's overall online visibility.
Google's search algorithm considers the number of reviews, average rating, and keywords used in those reviews.
Encourage your customers to mention specific services or products in their reviews, as this can improve your rankings for relevant search queries. Additionally, regularly monitoring and responding to reviews can help you build a positive online reputation.
How to Get Reviews From Your Customers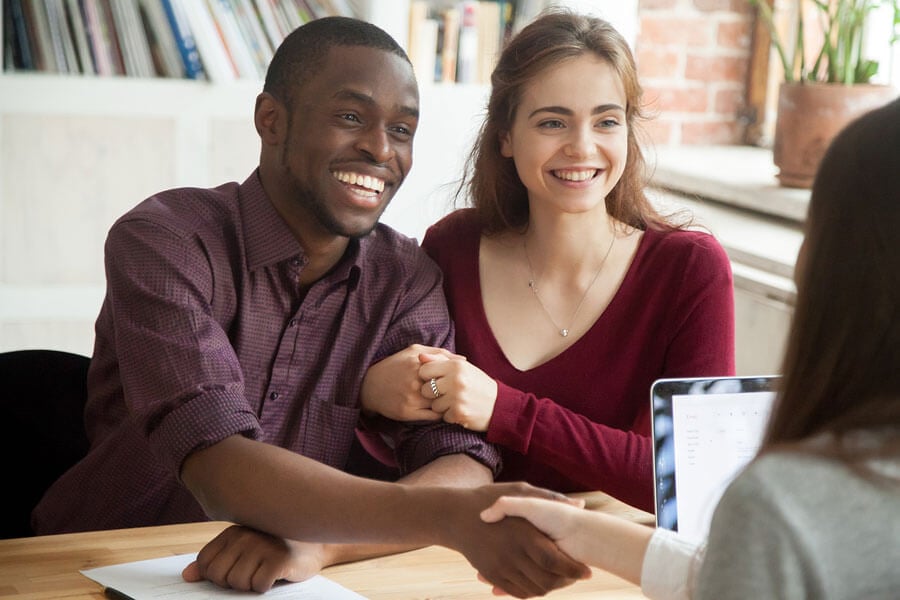 As stated before, encouraging your customers to leave reviews on your Google Business Profile can greatly benefit your online presence.
Here are some creative ways to get reviews from your customers:
Personalized Email Requests


Send personalized emails to your customers, thanking them for their recent purchase or interaction with your business. Kindly ask them to share their feedback by leaving a review on your Google Business page.
Make it convenient by including a direct link to the review section.
In-Person Requests

If you interact face-to-face with your customers, seize the opportunity to ask for a review. After providing excellent service or completing a successful transaction, politely ask if they would be willing to share their experience by leaving a review.
Hand out business cards or provide printed instructions with a link to make it easier for them.
Social Media Callouts

Utilize your social media platforms to ask for reviews. Craft engaging posts or create short videos expressing your gratitude for your customers' support and encourage them to leave a review on Google Business.
Provide a direct link and ask them to tag or share the post with others who may have had positive experiences with your business.
Thank You Pages or Order Confirmation Emails

After customers complete a purchase or submit a request, redirect them to a thank you page or include a message in the order confirmation email.
Express your appreciation for their business and kindly request that they consider leaving a review to help others make informed decisions.
Insights and Analytics: How to Use Them to Improve Performance on GMB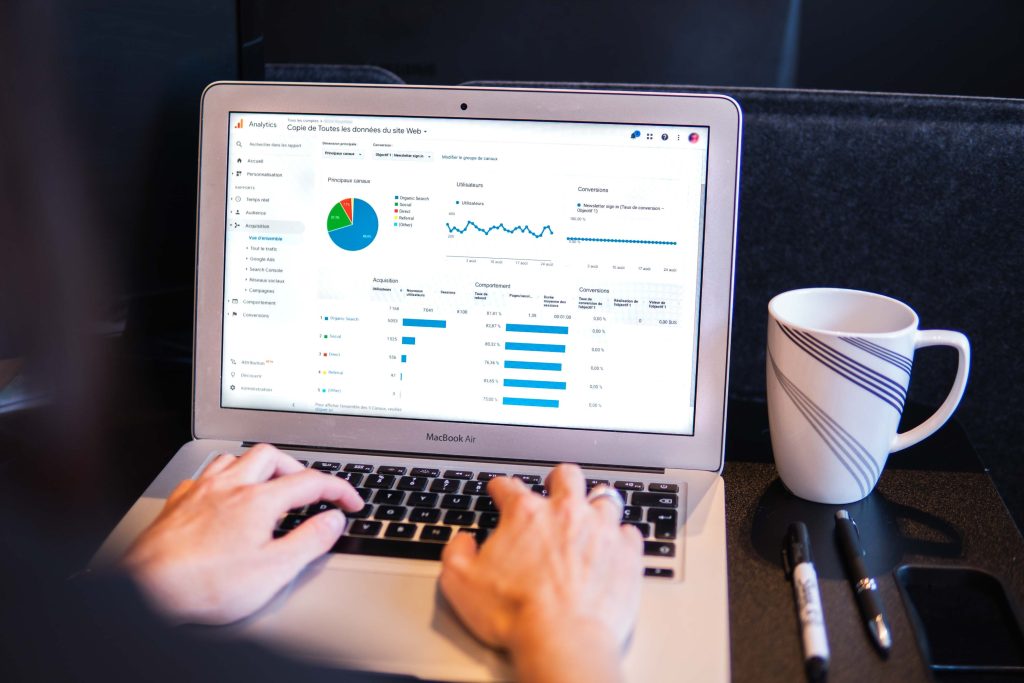 Google My Business is a powerful tool for local businesses to improve their online and Google Search presence. However, simply creating a Google Business listing isn't enough—you need to constantly monitor and analyze your performance to make the most out of it.
That's where insights and analytics from the business dashboard come in.
Insights

Firstly, you can use GMB insights to gain valuable information about how people find and interact with your business on Google. You can see how many times your listing has been viewed, how many website clicks you've received, and even how many phone calls were made through the listing.
With this data, you can identify areas that need improvement or adjust your strategy accordingly.
Engagement Metrics

Don't forget about the importance of monitoring engagement metrics such as photos uploaded by customers or questions answered by staff members.
These metrics show community engagement levels, which helps build trust among potential customers looking for recommendations before making purchase decisions.
By keeping an eye on these key performance indicators using insights and analytics available through GMB's platform, local businesses stand a much better chance at improving their overall search engine ranking position on Google Maps & Google Search results pages compared to competitors not leveraging these features.
How to Dominate Local Search with Google My Business
Harnessing the power of Google My Business is a game-changer for businesses of all sizes. By strategically optimizing your profile, you can create an authoritative online presence, boost your visibility in local search results, and establish meaningful connections with your target audience.
As a quick recap, make sure that your business information is accurate and up-to-date. This includes everything from your address and phone number to your website URL and hours of operation.
You should also take advantage of all the features available through GMB, such as adding photos or videos, creating posts about upcoming promotions or events, and responding promptly to customer reviews.
Embracing Google My Business unlocks a world of opportunities to showcase your brand, increase foot traffic, and drive conversions. So, take charge of your online presence today and watch your business skyrocket to new heights, propelling you ahead of the competition.
This Google My Business Guide is a great starting point for improving your local SEO strategy, but you'll need a more holistic plan to dominate the search competition—and that's where we come in. Our team of experts can help you take your local search game from nothing to the top.
Schedule a chat with one of our experts to see how a tailor-made SEO plan can be a game-changer for your small business.