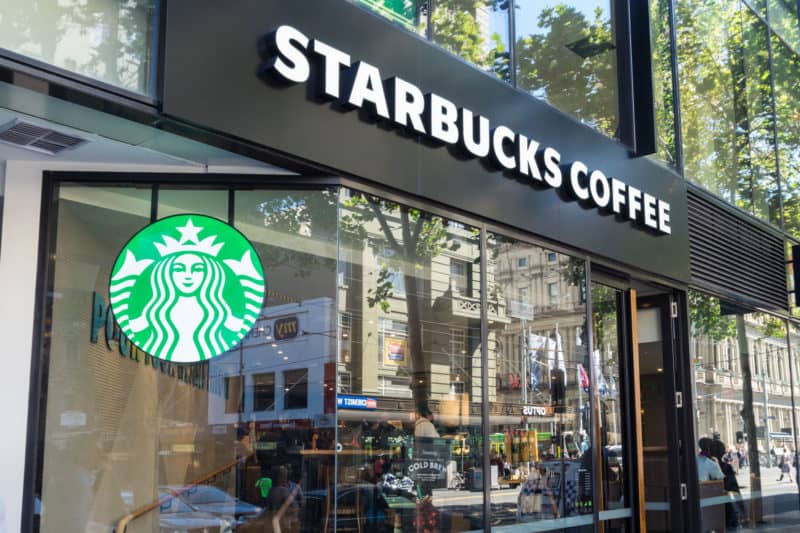 As online consumers have become savvier in their search behavior, Google has increased its emphasis on personalized search results.
That particularly matters when the search has local intent. BrightLocal's 2023 Customer Review Survey found that 98% of consumers used the Internet to find information about local businesses last year.
Local SEO is a specialized branch of SEO that focuses on optimizing a business's online presence to attract more traffic from relevant local searches on search engines. It's not just about being visible online but to the right people.
But why does local SEO matter so much? Well, think about how you use Google. If you're looking for a pizza place, you're not just going to search "pizza." You're going to search "pizza near me" or "pizza in [your city]."
A good local SEO strategy helps your business appear for these location-specific searches. It's about ensuring that your company can be easily found when a customer is looking for a product or service in a specific area.
The endgame isn't just about satisfying search engines, though. It's also about people. It's about understanding what your local customers search for and how you can meet their needs. It's about building relationships with your customers, understanding their preferences, and providing them with the products or services they're looking for.
In essence, local SEO is about connecting with the customers in your area on a deeper level, understanding their language, and making it easier for them to find you.
The Importance of Local SEO for Multiple Locations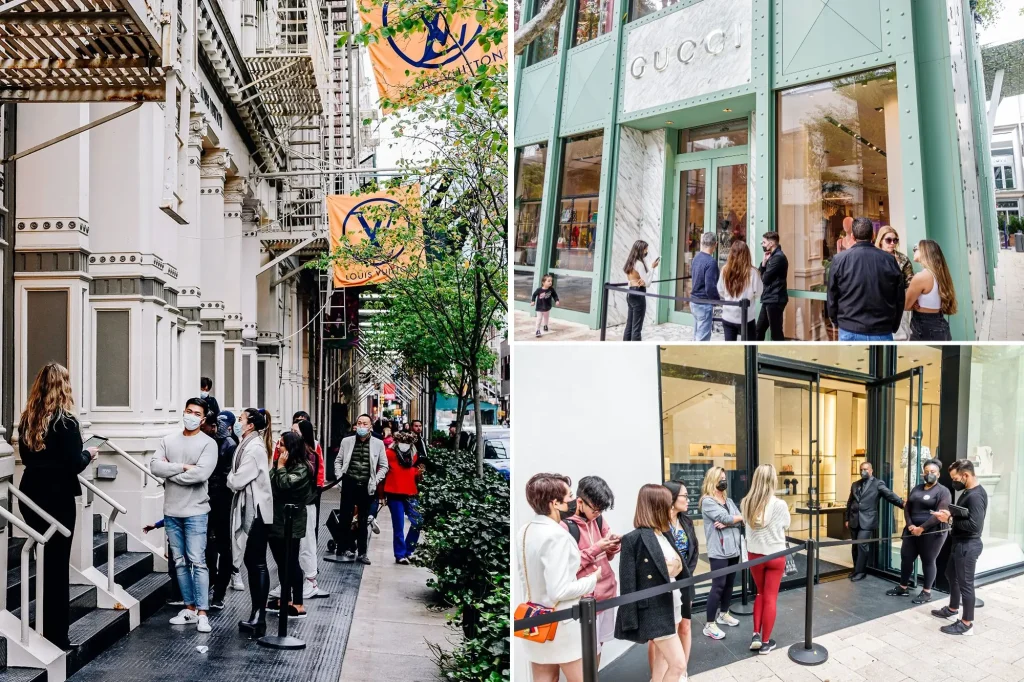 Imagine you're the proud owner of a thriving bakery in Boston, known for your signature clam chowder bread bowls. Your local SEO efforts have paid off, and Bostonians flock to your bakery. 
Now, you have decided to expand your business and open a new branch in New York. This is where the difference between single-location SEO and multi-location SEO comes into sharp focus.
Single-location SEO may have you feeling like a big fish in a small pond when you do it right. You've optimized your digital presence to cater to the tastes and preferences of your Boston customers.
Whether it's optimizing your website using local keywords and landmarks, claiming your business on local directories, or gathering glowing reviews from your customers. Your local SEO efforts have helped you build a massive presence in your area.
But when you open your New York branch, you can't just replicate step-for-step your Boston strategy. New Yorkers might be more interested in your artisanal bagels than your clam chowder bread bowls. The local competition might be different, and the local search trends might vary.
This is where multi-location SEO comes in. It's about tailoring your SEO strategy to each of your locations. It's about understanding the unique characteristics of each local market, the local competition, and the local search trends.
It's also about optimizing your online presence for each location, using location-specific keywords, claiming your business on local directories for each location, and gathering reviews from customers in each area.
Embarking on the journey of local SEO for multiple locations? Here's a detailed roadmap to guide you:
1. Competitor Research: Start by understanding your local market and assessing your competition. For example, if you run a chain of coffee shops, look at how other coffee shops in each location perform online. What keywords are they ranking for? What kind of content are they posting? Use this information to identify gaps in their strategy that you can fill and to design a local SEO strategy that resonates with your target audience.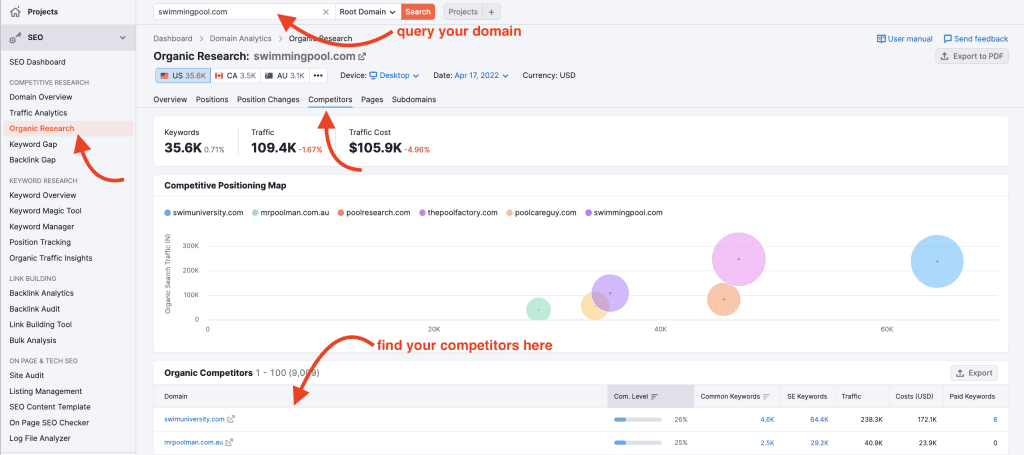 2. Using a Single Domain: Creating separate domains for each location might be tempting, but this can dilute your SEO efforts. Instead, stick to one site with individual location pages. For instance, if you have a clothing store with locations in New York, Los Angeles, and Chicago, your website structure could be: www.yourstore.com/new-york, www.yourstore.com/los-angeles, and www.yourstore.com/chicago. This way, your SEO efforts will benefit all your locations.
3. Creating Location-Specific Content: Create unique pages and content optimized for each location. For example, your New York page could include content about the latest fashion trends in the city, while your Los Angeles page could feature content about beachwear. Remember, the goal is to make each location page as unique as the local customers you serve.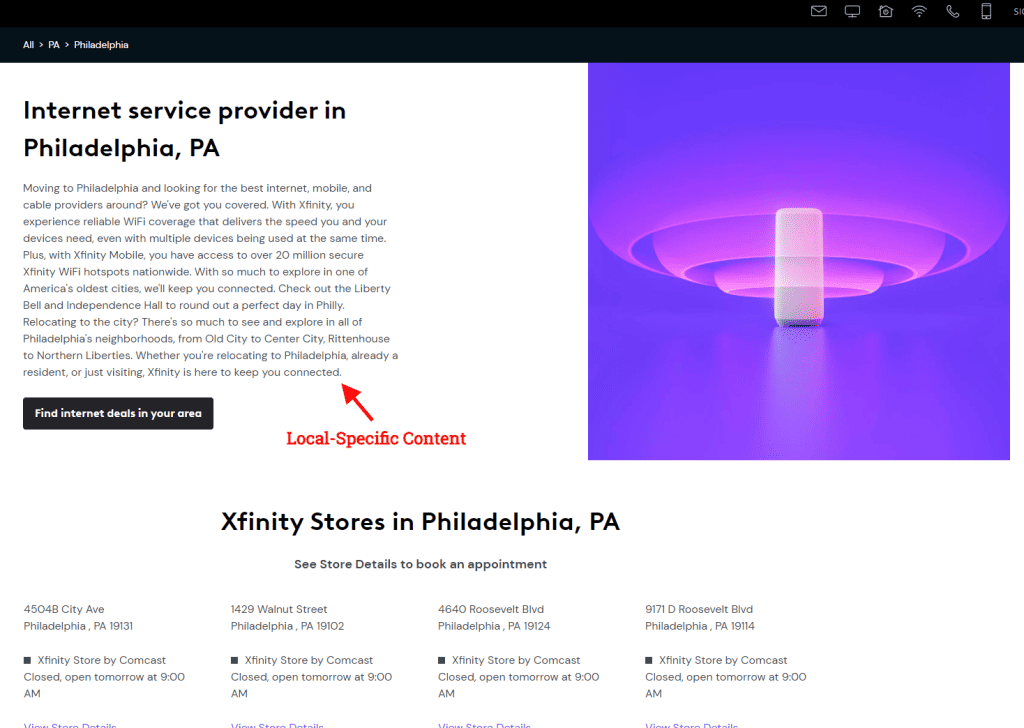 4. Claiming Google Business Profile Listings: Claim your business on Google Business Profile for each location. This allows you to show up on Google Maps for searches in your area, making it easier for local customers to find you. For example, if a customer in Los Angeles searches for a "clothing store near me," your Los Angeles store will appear in their search results.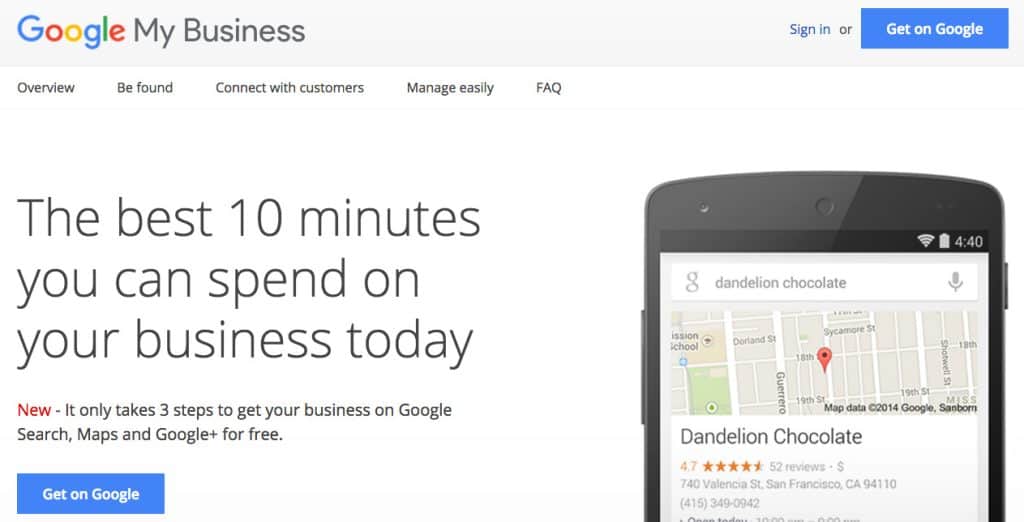 5. Claiming Local Business Directory Listings: Claim your business listings on local directories like Bing, Yelp, and Yellow Pages. Link each local directory listing to your individual location pages on your website. This boosts your local relevance and provides another avenue for customers to find you.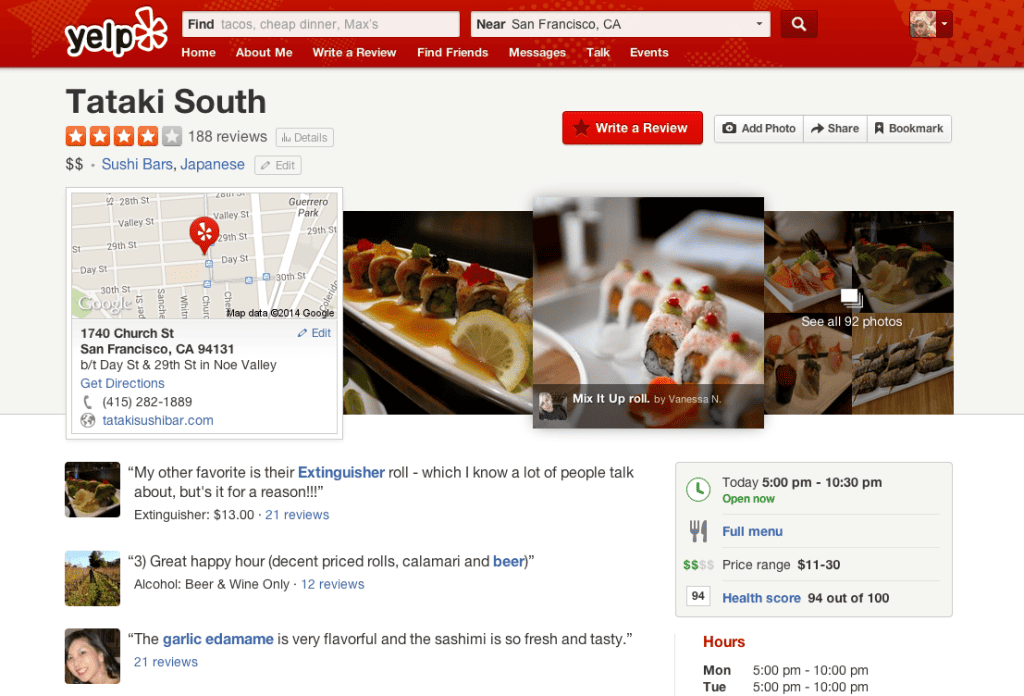 6. Focusing on Link Building: Work on earning more authority backlinks from local sites. For instance, you could sponsor a local event and earn a backlink from the event's website. Acquiring local links sends positive local signals to Google, boosting your rankings in local search results.
7. Avoiding Keyword Stuffing: While using local keywords related to your market is essential, avoid stuffing your content with them. For example, instead of repeatedly using "New York clothing store" in your content, use variations like "apparel shop in New York" or "New York fashion boutique."
8. Keeping Citations Consistent: Ensure your business name, address, and phone number (NAP) are consistent across all online directories. This avoids confusion and helps you maintain a strong local presence. For example, if your business is listed as "ABC Clothing" on your Google Business Profile, ensure it's not listed as "ABC Clothes" on Yelp.
9. Encouraging Local Reviews: Encourage your local customers to review your business. For instance, you could offer a small discount or a freebie to customers who leave a review. This provides social proof and helps you target more qualified local traffic.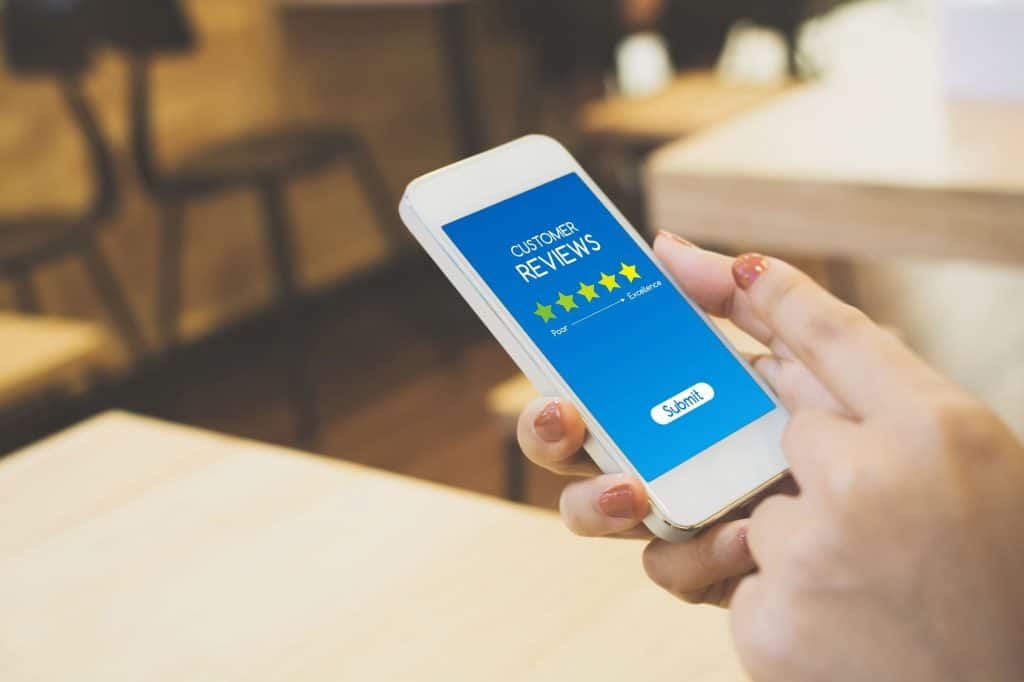 10. Using Schema and Structured Markup: Use Schema.org's structured data markup for your address and business hours. This helps Google's search engine crawlers understand and rank your content better. For example, using structured data, you can tell Google exactly when your store opens and closes, improving the accuracy of your Google Business Profile listing.
11. Demonstrating Credibility: Show your customers why your business is the best choice in the area. For example, if your clothing store sources sustainable materials, highlight this in your content. Remember, closer isn't always better. Prove your credibility and attract more customers to your business.

Common Mistakes in Multi-Location SEO and How to Avoid Them
Navigating the world of multi-location SEO can be tricky, and even the most seasoned professionals can make mistakes. But don't worry; we're here to help you avoid these common pitfalls:
Inconsistency in Business Information: One common mistake is inconsistency in business information across different platforms. For instance, if your business is listed as "Joe's Pizza" on Google Business Profile but as "Joe's Pizzeria" on Yelp, this can confuse both search engines and potential customers.

To avoid this, ensure your business name, address, and phone number (NAP) are consistent across all online directories. This helps search engines understand your business better and provides a seamless experience for your customers.

Duplicate Content Across Location Pages: Another common pitfall is duplicating content across location pages. For example, if you swap out the city name on each location page, search engines may perceive this as duplicate content, negatively impacting your rankings. Instead, create unique content for each location page.

This SEO best practice provides a more personalized experience for your customers. For instance, if you have a coffee shop in both Seattle and Portland, your Seattle page could talk about sourcing beans from local roasters, while your Portland page could highlight your participation in local food festivals.

Ignoring Mobile Users: More and more people use their mobile devices for local searches. If your website isn't mobile-friendly, you could be missing out on a significant amount of traffic.

For example, if a potential customer is searching for a nearby restaurant on their phone and your website is challenging to navigate on a small screen, they will likely move on to a competitor. Ensure your website is optimized for mobile to provide a seamless user experience, regardless of the device your customers use.

Neglecting Social Media: Social media platforms can be a powerful tool for boosting your local SEO efforts, but they're often overlooked. For instance, if you're hosting a special event at one of your locations, promoting it on social media can help you engage with your local customers and increase your visibility in local search results.

Use social media to promote your business locations, engage with your local customers, and boost your local SEO efforts.
By being aware of and avoiding these common mistakes, you can ensure your multi-location SEO strategy is as effective as possible.
The Final Say on Local SEO for Multiple Locations
While single-location SEO is hard enough, multi-location SEO may seem like navigating a labyrinth. But remember, it's a journey that can lead your business to new heights of success in completely different markets.
With a well-thought-out strategy, you can effectively optimize your online presence for each of your business locations. This isn't just about visibility—it's about making meaningful connections. It's about ensuring that your business is their top choice when a customer in a specific area is searching for the products or services you offer.
If you have a multi-location business, local SEO is not just an option—it's a necessity. It's the key to unlocking the full potential of each of your locations, driving more customers to your doors, and skyrocketing your bottom line.
Choose BCC Interactive for Your Local SEO Needs
At BCC Interactive, we're not just about running a cookie-cutter local SEO campaign – we're about transforming your business. We understand the challenges of local SEO, and we've developed an innovative Local SEO Accelerator system to help you overcome them.
Our goal is to land your business in Google's Local 3-Pack, the prime real estate at the top of the search results page. We offer a customized local SEO strategy tailored to capture your target customer in the locations they're searching.
With our team of experts and our commitment to innovation, we're ready to take your business to the next level. Choose BCC Interactive, and let's change the game together.