Supercharging your web traffic with SEO tools does not have to be expensive! Some of the best SEO tools around are free and can make a big difference in how your site ranks in search engine results pages. With the right tools, you can boost your site to a new level of success!
My go-to technical SEO resource
Screaming Frog is an SEO spider tool. That means it crawls websites' URLs and fetches the onsite elements you need to have to analyze SEO. You can use the free version or get more advanced features with a paid license.
Screaming Frog is the absolute first tool I use when I start my Technical SEO Audit for a client, as it is an invaluable tool to help you not only identify broken links, redirects, but its a great tool to minimize duplicate content and optimize site structure. Regardless of whether you're working on an enterprise level site, or a site for a small business, Screaming Frog is your best friend.  You can also use it to analyze info like page titles and metadata, review directives and robots, and generate sitemaps. Advanced features include technical support and Google Analytics integration.
Up to 500 URLs are included in the free version of Screaming Frog, which is plenty for a small to medium-sized site and offers a great way to get started using the tool.
Get a 360 degree view of how users interact with your site
Google Analytics is the most popular analytics platform for a reason. Not only is it free, but it allows you track and measure all kinds of website metrics and is easy to integrate with countless additional platforms and programs.
The powers of Google Analytics are impressive, but there are a few specific metrics to watch for SEO insight. Analyzing traffic, engagement and conversion KPIs will give you an immediate understanding of how your site is doing. From an SEO standpoint, measuring organic traffic and referral traffic in some instances, will help you get a read on the users coming to your site. Check out time on site,  assisted conversions and bounce rate to make sure users are engaging and search traffic is converting the way you want.
Get your SEO data straight from the source 
Another Google product, Google Search Console is an absolute must for all SEO's and site owners. Formerly known as Google Webmaster Tools, GSC helps you manage and understand your site's search visibility and structure, accompanied with robust reports and tools. I often utilize Search Console to understand how certain keywords are performing, how my site is indexing, as well as how Google is responding to things like structured data.  You can also identify and fix 404 errors, optimize your site's crawl budget, and much more with this powerful interface.

Favorite Feature: My favorite feature of this tool is the coverage report, which basically tells you the status of the pages on your site in relation to the Google search index. It will explain to you not only whether your pages are or aren't indexed, but also why they were included or excluded from the index. The detail provided in this report allows you to better understand how the Google index is interpreting your website and make changes accordingly.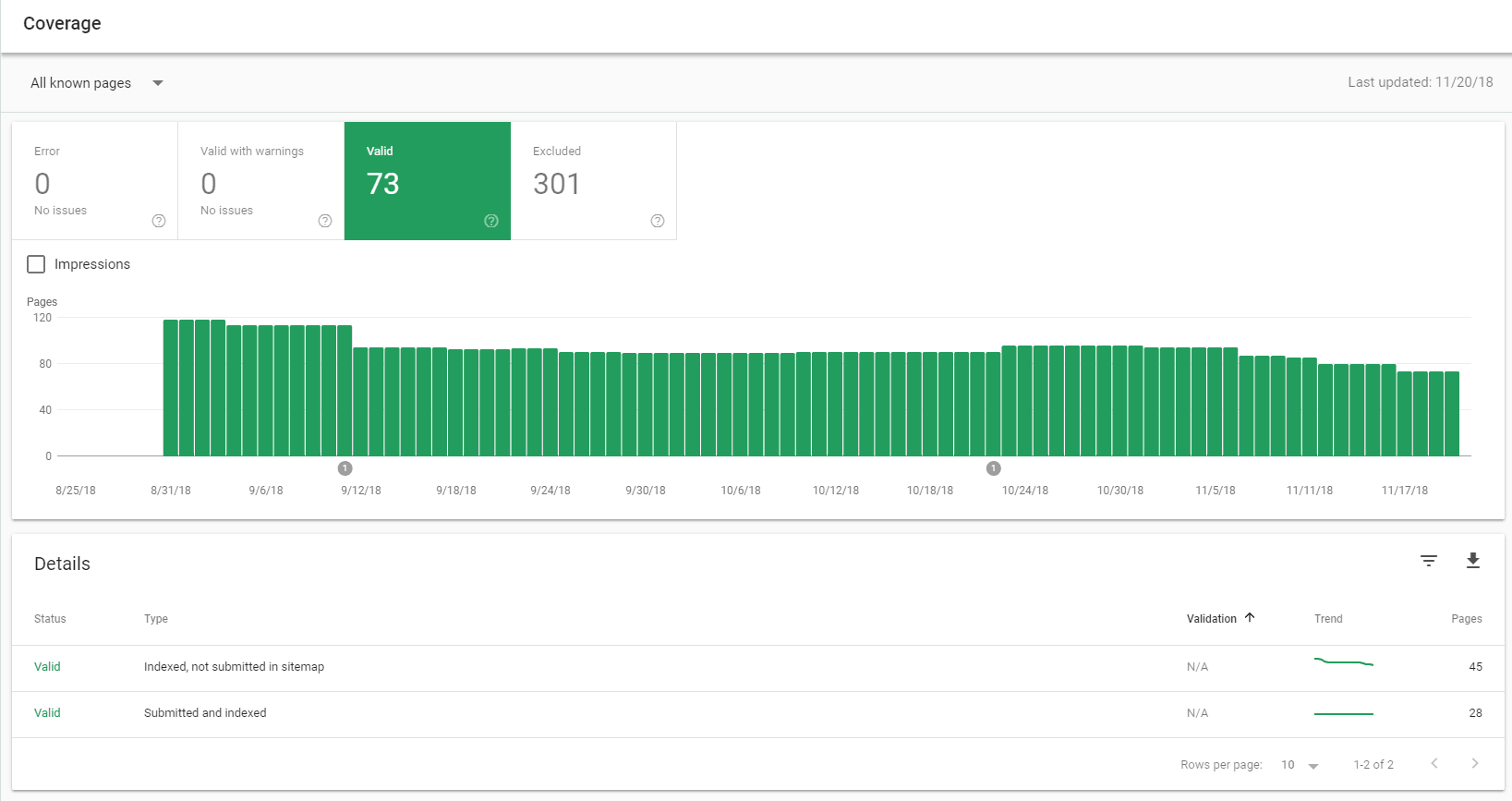 Understanding and using keyword trends is vital to the success of any SEO campaign. Google's keyword planner ensures you know what people are trying to find, so you can position your site as a strong result.
By searching words and phrases that relate to your brand, you can leverage keyword planner to find relevant keywords. Add them to your plan and create a budget that works for your business.
Monitor your site to make sure it's performing well
If you run an e-commerce site, Pingdom is very useful! This tool specifically gives visitor insights for e-commerce pages, showing how shoppers view and use your site.
Pingdom's monitoring tools include up-time and availability, website experience, page speed, and transaction monitoring. If you sell anything online, Pingdom ensures that your sales are going as quickly and smoothly as you need.
Understand how Bing is interpreting your website
Bing is positioning itself as a strong alternative to Google. Use Bing's free webmaster tools to look at SEO reports created from biweekly page scans. Bing makes it easy with automatic suggestions for page optimization.
Like Google's tools, Bing includes analytics for backlinks, keywords, and other SEO information. Combining the two sets of tools gives you a complete look at your site's performance.
The free version of the Searchmetrics analyzer is great for understanding how your website is ranking in search results, and on social media. Social media is often overlooked by companies who are more focused on their site performance.
With the analyzer, you can see your rank, and a preview of top terms to use for better optimization.
Find out the exact technology a website is using
Checking out a competitor's site? Builtwith lets you scan a URL to see what a website has been built with. This gives you insight into sales, leads, SEO strategies and technology trends you can take advantage of for your own business success.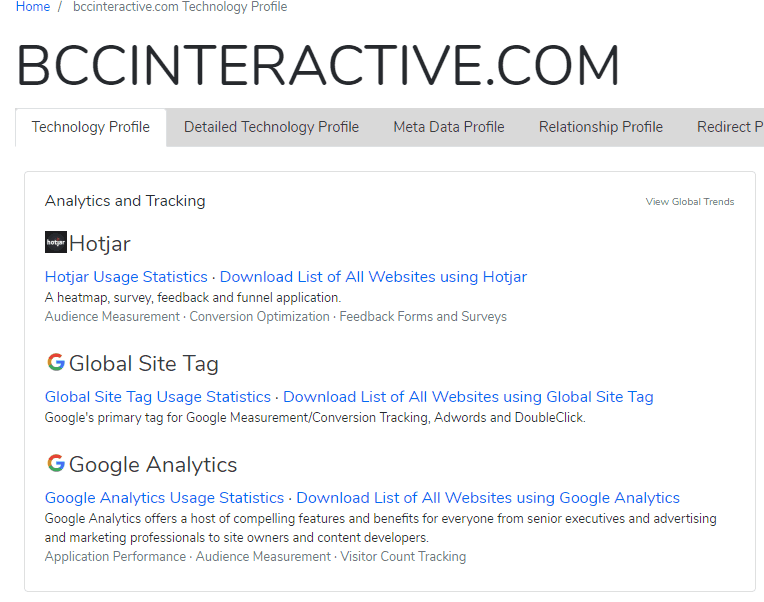 Avoid duplicate content and ensure your copy is unique
Unique content is vital for your SEO strategy to work. Unfortunately, there are shady people who will lift entire sites and duplicate their content, and if those exist online your content is far less valuable. CopyScape helps you find duplicated content across the web so you can work to have it taken down. It also helps if you are purchasing content, by making sure that it is all unique.

Get notified about anything related to your brand or competitors
A simple tool, but another excellent offering from Google! Google Alerts lets you set up monitoring for content that relates to your site or your brand.
Get an email every time someone mentions your company, and it's easy to build up links. Linking is a major part of keeping your SEO working well, and Google Alerts automates the long process of finding where you have been mentioned online.
Get 100's of keywords around your topic to help you understand user intent
Answer the public is one of my favorite tools to use that isn't a "formal" keyword research tool. Instead, it mines the suggested searches from Google and Bing to help you visualize user intent around a certain topic. It organizes them into different categories (questions, prepositions, comparisons, related) which gives you, the marketer,  valuable information to develop content around.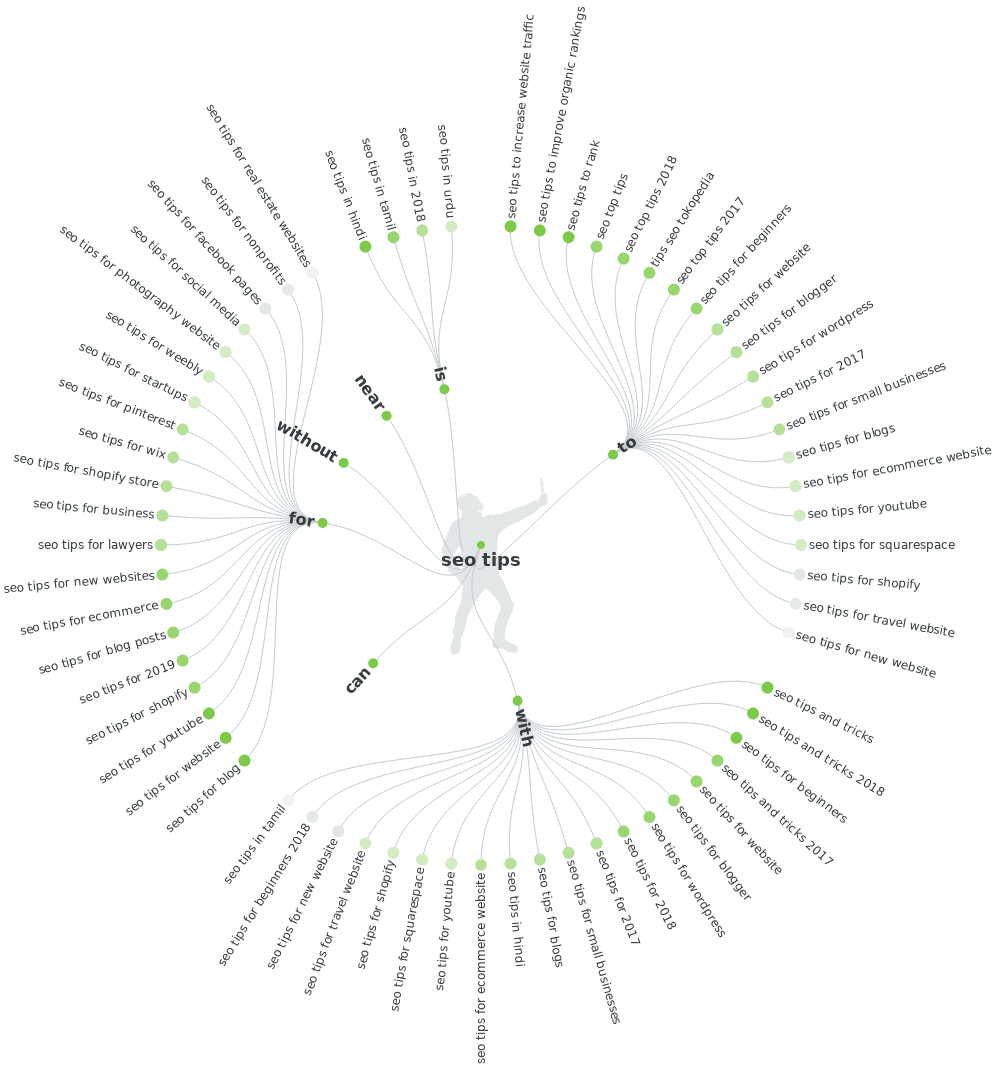 #1 SEO Plugin for WordPress
Yoast SEO is an absolute must plugin have if you're running your website on WordPress. It's absolutely free and has a robust set of features to help you navigate the different facets of SEO. I use Yoast primarily as a second set of eyes to keep my on-page elements in line with best practices.
My favorite aspect of the Yoast plugin are the built-in tools that allow it to be so versatile. Not only can you import your settings from an SEO plugin that you may have used previously, but you can also edit your robots.txt file and .htaccess files quickly. There isn't much that this tool can't do – so go download it now!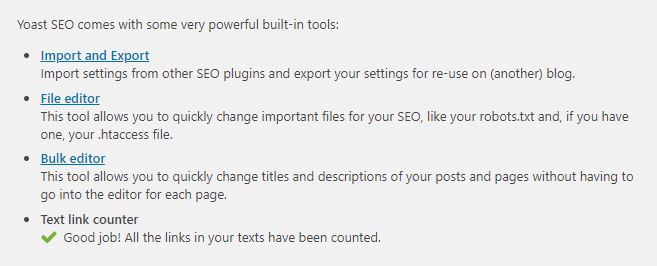 Have you ever noticed how fast your site loads, or how many web pages are there on your website that take too much time to load?  The sluggish speed of a website not only hinders the user experience, but is also detrimental to your SEO success. Page speed plays a very important role when it comes to your rankings in Google, to the point that they released an update in July 2018 that added mobile page speed as a ranking factor. That means checking the speed of your website became even more essential than it already was.
GTmetrix is the solution to the slow page speed problem. This effective SEO tool shows the speed score for your website, and also makes recommendations on how to improve page speed (optimizing images, minifying javascript browser caching, etc).  In a time where the speed of your website is just as important as the content, a tool like GTmetrix is invaluable.