If you are running a brick-and-mortar business in your local area, chances are you rely greatly on the community nearby for potential customers.
After all, why use your hard-earned resources to attract audiences from a much wider radius when you can build a strong following right within your own locality?
When it comes to capturing worthwhile leads, SEO is still one of the most effective approaches you can use. If you're unconvinced, check out these stats:
88% of people who search for local businesses on their mobile either call or visit the business within a day
46% of Google searches are local
71% of people looking for a local business go online
Now, if these numbers don't make you think about the power of SEO and what it can do for your local business, then you could be missing out on all the opportunities and leads that abound online!
There are a lot of local SEO tips discussed online, but it's important to look at the fundamentals of SEO first before charging ahead with your new and improved tactics.
Local SEO can be likened to standard SEO practices, but with an added geographical feature. Because you want to rank high in local searches, you have to emphasize the location component of your site.
What's the point in ranking high in L.A. when your store is in Houston?
Of course, your priority should be those potential customers who are within your area. Hence, you have to make certain adjustments to optimize your local search engine exposure.
Local SEO Tips
Here are some key tips you can strategically implement to make your business stand out in from a local standpoint:
Make Sure Your Landing Pages are Locally Relevant
Aside from the standard SEO best practices, making sure your landing pages are locally relevant is extremely important to attracting geo-specific searches. Your landing page, or contact us page should clearly indicate your business NAP: name, address, and phone number. You can also add your official email on this page.
To go a step further, make your phone numbers clickable on mobile devices. You want to make it as convenient as possible for your customers to reach you.
And we've mentioned, a majority of mobile searches are location-driven, so it's imperative that you have a website that can cater to mobile devices.
You can also show a map or location points on your contact page to make it easier for people to find the exact location of your business.
To keep everything SEO-friendly, make sure that your NAP follows the exact same format across all your sites. It might create a discrepancy if your address on your website is "Mulberry St." while on Facebook it is "Mulberry Street." Keep everything uniform when it comes to business address info.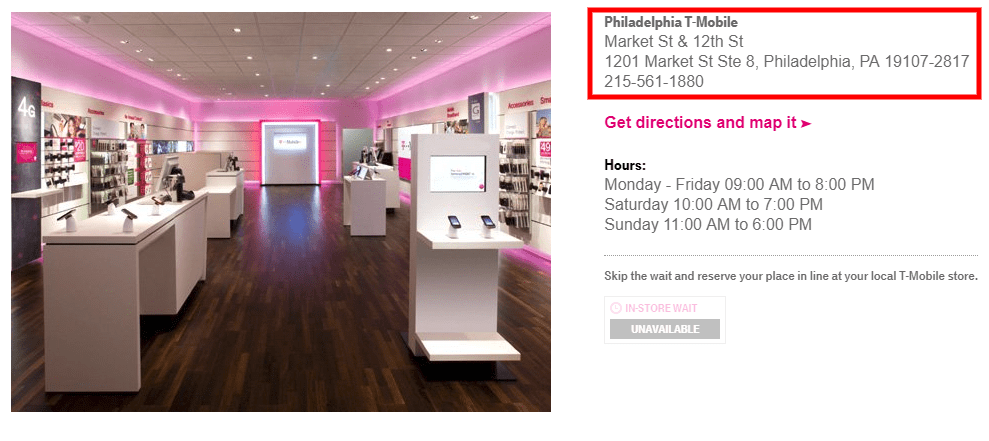 Get your title, meta description, and content in order
When your potential customers view their Google search results, they only have a glimpse of what your business is about. You have to use this space to engage them and persuade them to click your website.
Avoid generic terms. Get straight to what you want audiences to know about your business.
For your title tags and meta description, keep it fresh and informative. Include your city or region and the target keyword of the page they describe. This informs Google's crawlers of the geo location as well as the content on the page, allowing them to index your pages accordingly.
Basically, make your first impression count!
Get listed on Google My Business and other relevant sites
Aiming for the top of search results means that you have to be known across the digital landscape.
One way to do this is to publish your business listing on Google My Business. Local searchers generally focus on the business address and location, and Google's free tool allows you to place your NAP and other business info on Google Search and Maps.
With Google My Business, you have to first go through a verification procedure where Google will either call you or send you a letter to ensure the validity of your business.
Once everything's confirmed, you can then fill out the information on your GMB page. Keep your info current and optimize by adding images or even a virtual tour on your GMB page. This gives visual-centric customers a reason to choose your business over others with less to offer.
Aside from Google My Business, there are other sites as well that can help enhance your SEO efforts. These include Infogroup, Neustar, Citysearch, and Yelp.
Build links with relevant (local) and non-competing businesses
Compared to the other local SEO tips mentioned here, this one might take some time to accomplish, as you have to engage in networking before gaining connections with other businesses.
But for sure, there are plenty of businesses within your area that you can engage with on a regular basis not only for backlinking, but also for other marketing events and activities.
Get your products or services reviewed
According to Zendesk, a staggering 90% of customers mentioned that online reviews influence their purchasing decisions.
Indeed, when trying to decide on a product or service, most of us will browse through written reviews or video testimonials just to see how well (or how disappointing) a product's performance is.
So what does this mean for your business?
Two things. First, your online presence on authority review sites is very important. Try to have your product reviewed on sites like Yelp, TripAdvisor, Google+ Local, Foursquare, and others. This largely depends on what type of industry you are in.
Aside from that, you can also publish blog posts on your site, discussing your product or service. Users will appreciate an honest and in-depth review coming from your end. This will be beneficial for your organic traffic, too!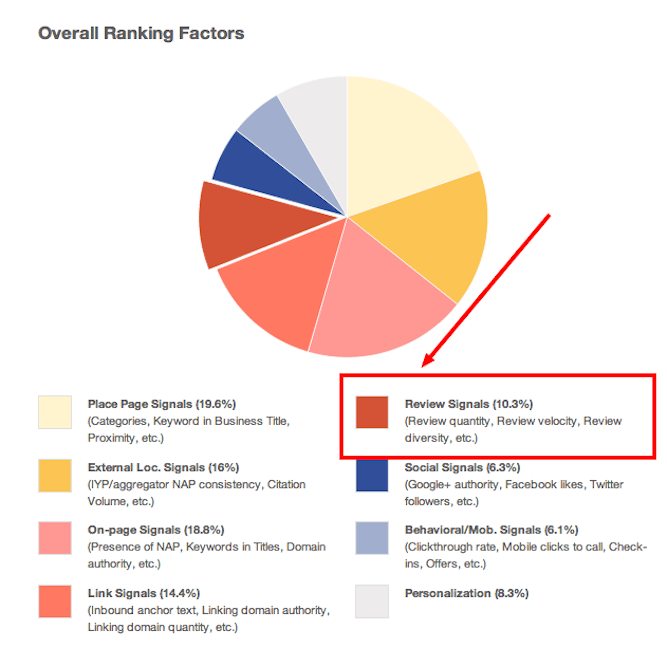 Prioritize mobile devices
Mobile phones generate about 52% of all online traffic worldwide, so if your site isn't responsive enough to fit mobile devices, you're totally missing out on potential customers.
Remember, Google also considers mobile responsiveness in their ranking algorithm, so you need to take care of this feature right away.
Use the Google Mobile-Friendly Test to find out if your site adapts to mobile specifications.
These local SEO tips illustrate how you can re-align your efforts to make your business more prominent within your community. Use these suggestions to capture relevant customers, and create more conversion opportunities.  
Cory is a creative and innovative marketer specializing in SEO and Data Analytics. He is an expert at developing holistic digital marketing strategies that help businesses achieve their growth targets.
Latest posts by Cory Young (see all)